Saturday, February 4, 2017

Nobleboro Historical Society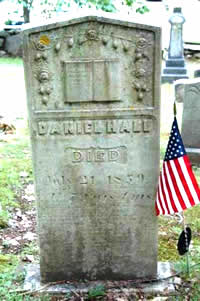 This program is sponsored by the Dunbar Cemetery Association of Nobleboro and the Nobleboro Historical Society and will be held at the Nobleboro Historical Center.
"Have Questions about Maine Cemetery Laws?"

10:00 AM
Are you curious about the care Maine requires for veterans' graves or about a person being buried on their own property?

Helen Shaw, the legislative liaison for the Maine Old Cemetery Association (MOCA) and president of the Maine Genealogical Society, will speak about the current Maine laws governing cemeteries and answer questions.

Shaw moved from Chicago to Rockport in 2003 when she and her family returned to her husband's home state. Her roots to Maine include an ancestor who was a minister in Whitefield in the mid-1700s. Since arriving in Rockport, Helen has been elected to the Rockport Charter Commission and is currently serving on the Camden-Rockport Pathways Committee and the Rockport Cemetery Committee. Additionally, she is the Regent of the Lady Knox Chapter of the Daughters of the American Revolution and is the vice-president and secretary of the Old Broad Bay Family History Association.

The program will be a little over an hour long, handouts will be provided and attendees may ask questions. Refreshments will be served.
Saturday, April TBD, 2017

North Nobleboro Community Hall
Upper East Pond Rd
Nobleboro

Please bring your favorite dish to share, along with your plate setting - we will provide cups. Beverages are provided.

The North Nobleboro Hall is where North Nobleboro Day is held. From US 1, drive about 4 miles on East Pond Road to the first stop sign. Turn right at stop sign (on Upper East Pond Road) and drive 300 yards
38th ANNUAL POTLUCK DINNER
6:00 PM

7:00 P.M. for talk only
Hosts: Margaret Wellman and Mitchell Wellman