Apples, of course, are the stars of the day. Always a favorite, this festival combines the beauty of autumn with crafts, live music and friends. Held early in October, AppleFest has been celebrating beautiful crafts, great music and wonderful food for years. Sponsored by the Nobleboro Historical Society, the festival has something for everyone.

It is one of those laid-back and family friendly events that remind folks of the timelessness of such gatherings. High tech has no place there, and not a cell phone is in sight. That alone makes the day a refreshing change for visitors.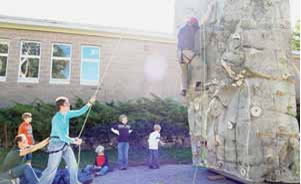 Dad shows the kids how it's done on the Kieve climbing wall (Alex Toy photo)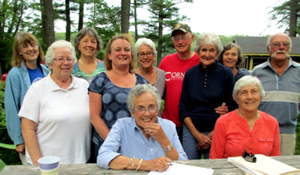 AppleFest Committee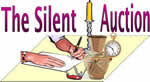 click here for Auction List
click here for Auction Item Photos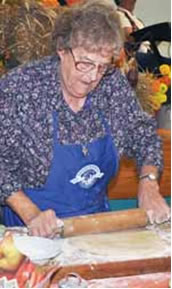 Fondy York churns out donuts (Jenny Larkin photo)


Highlighting the festivities is live bluegrass and gospel music, yodeling and great singing, homemade apple goodies and turkey sandwiches, crafts, apples from Beth's Farm, over 70 silent auction items, Kieve activities for kids including the climbing wall, an NCS eighth grade class food table, Damariscotta Mills Fish Ladder with their gear supporting the restoration of the fish ladder, and tables for local businesses and nonprofits. The Minehata Fire Company bring their tips, coloring books and a wealth of information inside to share and, of course, their fire engine.